Live Blues Music by The Big Blue
***
Stuart Bligh Solo Acoustic & Duo Gigs

LATEST NEWS


Come to one of Stu's friendly Open Mic nights at his local Hare & Hounds, Framfield

Get Christmassy!


1 December

Uckfield High Street

Christmas Shopping

Music from 6pm


SEE LISTING FOR FULL DETAILS

Vocalist/guitarist/frontman, Stuart Bligh, admits to being a huge Stevie Ray Vaughan fan. Following in the SRV tradition, The Big Blue take pure, classic blues music and inject it with a raw excitement. Stuart has been compared, by press and enthusiastic fans alike, with Hendrix as well as SRV but he plays down such grandiose comparisons. "We're just keeping the blues tradition alive. We try to be authentic. If other influences creep in, well that's just how we distinguish ourselves from the next blues band out there."

For all live blues gigs, we strongly suggest you telephone the live music venue in advance if you intend making a special journey, just in case we've been cancelled and not told (it happens!).

**VIEW THE BIG BLUE BLUES BAND PROMOTIONAL VIDEO**
Booking the Band
The Big Blue play a wide and varied repertoire within the blues / rock genre. In addition to pub gigs, we have played at open air and indoor festivals, charity events, private celebrations of all kinds and even live on radio.
If you're looking for a "juke box covers" band, you need to look elsewhere (you won't be singing along to "Hi Ho Silver Lining") but if you like your music with a kick, a growl and lashes of oomph, we could be right for you.
As a three-piece, we don't take up too much room. Occasionally, we're honoured to be joined by Tony White on keyboards and we often have musician guests jumping up to collaborate on the odd tune - even more talent for your money.
Booking Solo/Duo Gigs

Stuart offers solo acoustic slots - a man and his guitar, and duo gigs where he's joined by a terrific female vocalist. Both options allow a greater diversity of evergreen, popular songs popularised by artistes such as Elvis, Glen Campbell, Chris Isaak, Eric Clapton, David Bowie, Oasis and more.

We can provide our own vocal PA.
To enquire, email Stuart Bligh or call on 07958971801

Forthcoming gigs - band/solo/duo



All gigs start at 9pm unless otherwise noted

All are free to attend unless otherwise noted

Listing updated 27 November, 2023


Thursday, 30 November, 2023 - 8pm
STUART BLIGH ACOUSTIC SOLO


Barnaby's Lounge


46 Robertson Street, Hastings, East Sussex, TN34 1HL
Tel: 01424 256675

Friday, 1 December, 2023 - 6pm
STUART BLIGH ACOUSTIC WITH GUESTS


Christmas Late Night Shopping


Uckfield High Street

, Uckfield, East Sussex, TN22

Saturday, 2 December, 2023 - 9pm
THE BIG BLUE
The Royal Standard
East Beach Street, Hastings, East Sussex, TN34 3DW
Tel: 07525 478259

Saturday, 9 December, 2023 - 2pm
STUART BLIGH ACOUSTIC SOLO


Bowes House


25 Battle Road, Hailsham, East Sussex, BN27 1DU
Tel: 01323 887715

Thursday, 14 December, 2023 - 8pm
STUART'S OPEN MIC NIGHT
All Welcome - Turn up & tell Stu you'd like to perform
Hare & Hounds
The Street, Framfield, East Sussex, TN22 5NJ
Tel: 01825 890118
Saturday, 16 December, 2023 - 7pm
THE BIG BLUE
The Old Eden
121 High Street, Edenbridge, Kent, TN8 5AX
Tel: 01732 862398

Friday, 15 December, 2023 - 9pm
THE BIG BLUE
The Ship Inn
Court Lodge Road, Gillingham, Kent, ME7 2QX
Tel: 01634 788913
Sunday, 17 December, 2023 - 6pm
THE BIG BLUE
The Crown Inn
1 Ferry Road, Rye, East Sussex, TN1 7DJ
Tel: 01797 222036

Tuesday, 19 December, 2023 - 2:30pm
STUART BLIGH ACOUSTIC SOLO


Bowes House


25 Battle Road, Hailsham, East Sussex, BN27 1DU
Tel: 01323 887715

Thursday, 28 December, 2023 - 8pm
STUART'S OPEN MIC NIGHT
All Welcome - Turn up & tell Stu you'd like to perform
Hare & Hounds
The Street, Framfield, East Sussex, TN22 5NJ
Tel: 01825 890118

Saturday, 30 December, 2023 - 8pm
PRIVATE FUNCTION
Picture House Restaurant
184 High Street, Uckfield, East Sussex, TN22 1AS
Tel: 01825 764909
KICK OFF YOUR NEW YEAR'S EVE
Sunday, 31 December, 2023 - Noon to 2pm
STUART BLIGH ACOUSTIC SOLO
The Custom Cafe
Barnhorn Road (A259), Bexhill-on-Sea, TN39 4QR
Tel: 01424 319660

More dates added soon - check back often, & remember to double-check with the venue before setting off

| | |
| --- | --- |
| | |
| Stuart Bligh Solo Acoustic | Stuart Bligh Acoustic Duo |





WHAT OTHERS SAY:

"I saw you tonight at the beer gig in good old Beer Devon and I must say it was the best gig Iíve seen in a long time. Comparable even with Walter Trout who I went to see In August."
James Skelton

"...a ten-minute finale of 'Voodoo Chile.' The number of different styles, accents and tempos that were put into this was amazing. Stuart is a truly masterful guitarist and a fine vocalist, and his players are first class"
BluesInBritain

"Caught the gig last night. You lads are superb. I particularly liked White Room. Your singer's got a nice Peter Green thing going there as well. I'm sure I'll be coming to more gigs. "
Eamon Brennan

"...a standing ovation and cries for more. This gig was 'feel good factor' at its best"
Blueprint

"Just got home from the Cinque ports gig. What a great evening of music, pure magic and the best live blues I've ever heard."
Colin Walder

"Good to see that young bands can still appreciate and play the blues in a contemporary way introducing up-to-date music influences - brings fresh blood to the music"
Steppin' Out

"I am a great believer in the theory that we all have a guardian angel sent to guide and teach us yours must be Jimi Hendrix in person."
Robin Hunt

"...take classic blues and give it a rawer edge"
Guardian

"...an exceptional talent in Stuart Bligh, a fantastic guitar player who has an outrageous voice"
Blueprint

"Am still blown away with the set on Sunday & have since looked at your gig list & put localish dates in my diary. "
Mark Osborn

"...established themselves as one of London's top blues bands, thoroughly entertaining. They make the blues sound fresh and exciting whilst retaining all the authenticity of the originals"
London Midweek

"...Stuart is one of the best performers of Stevie Ray Vaughan's music"
Blues Forever

Picture credit: Chris Gordon




YOU CAN PLAY LIVE TOO!
Stuart Bligh is available for private guitar tuition in your home or his, all ages, one-on-one lessons. Make an email enquiry or call
07958 971 801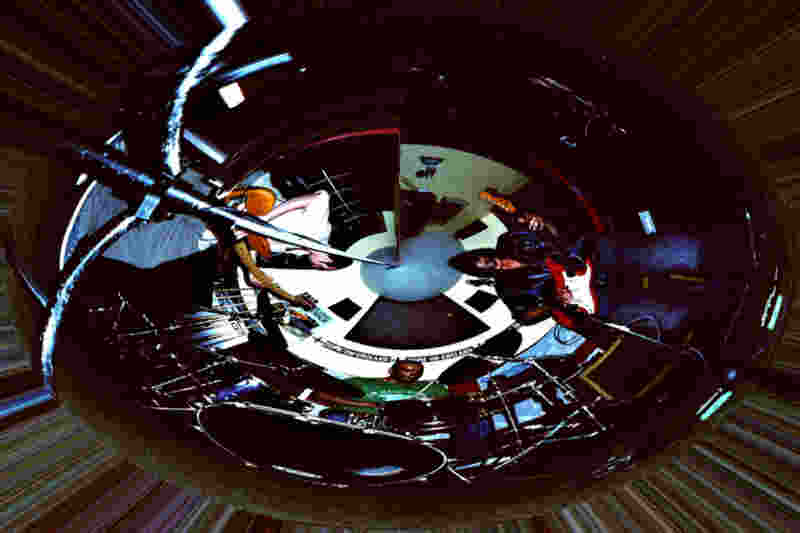 Picture credit: Chris Gordon
| | |
| --- | --- |
| | |
| | Picture credit: Bob May |

Stuart Bligh, The Big Blue, 6 Framfield Place, Framfield, Uckfield, East Sussex, TN22 5QH
Tel: 07958 971 801
Email the band


© The Big Blue 2023 | Originals of all testimonials and press cuttings are available for inspection